Recent Data
At the top of the Home screen, you will find usage time and seal time for your most recent treatment.
Usage Time - The length of the last treatment
Seal Time - The length of time your last treatment was under a vacuum seal (negative pressure). When not sealed, the pump is working to move your tongue forward in order to create a vacuum status.
Below your recent data, you'll find quick access to your detailed results, device settings, compliance records, and sleep factors.
Results - Detailed treatment results that can be reported by day, week, and month
Device - Add or remove paired devices such as your iNAP machine or oximeter
Compliance Download - Download compliance records from the iNAP device
Factors - As part of your nightly routine, select the applicable factors that may impact your sleep quality, both positively and negatively. See a list of Factors below.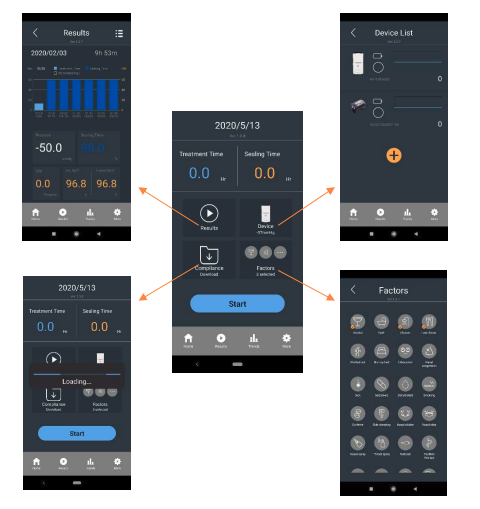 Factors
Entering your factors as part of your nightly routine helps identify trends so you can learn what is helping and what could be hindering the effectiveness of your treatment and overall sleep quality. You'll be presented with the following three categories:
Rest Rating
Choose from: Energized, Refreshed, Tired, Exhausted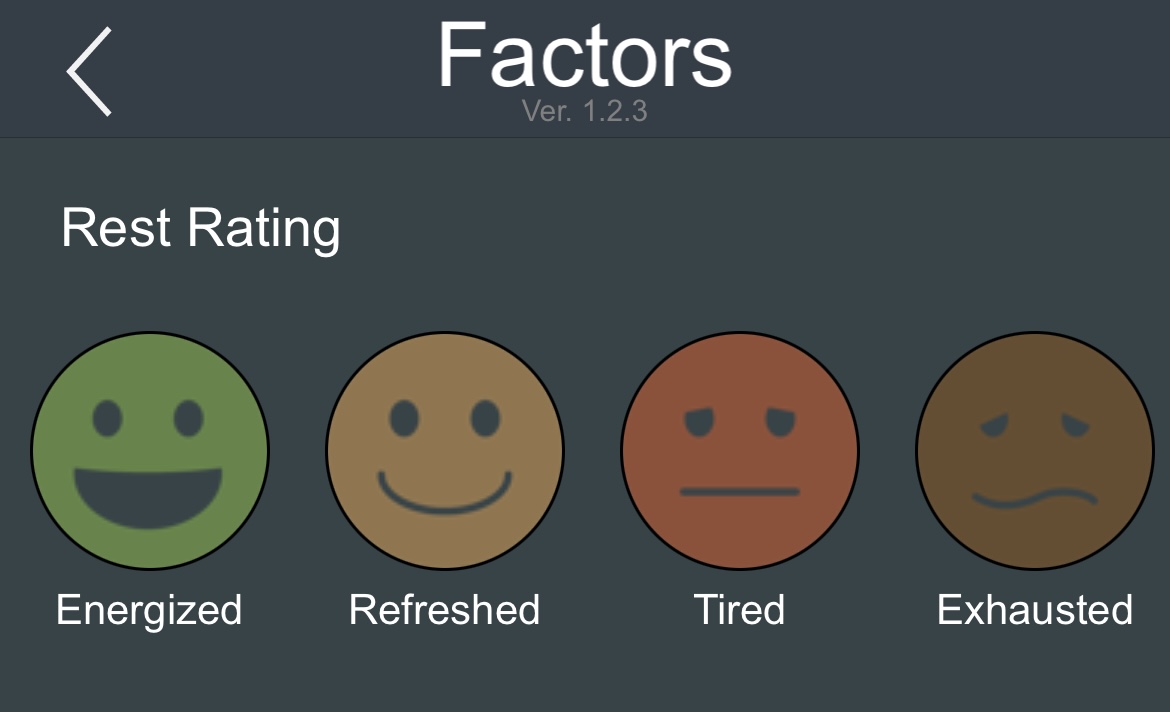 Remedies
| | |
| --- | --- |
| I02 | Throat Spray |
| I07 | Neti Pot |
| I07H | Anti-snore Pillow |
| I08 | Wedge Pillow |
| ZEEBUD | Humidifier |
| ZEEPAP | Air Purifier |
| Nasal Strip | Chin Strap |
| Nasal Spray | |
Factors
| | |
| --- | --- |
| Alcohol | Sedatives |
| Bath | Dehydrated |
| Shower | Smoking |
| Ate Late | Caffeine |
| Worked Out | Slept on side |
| Slept in Different Bed | Nasal dilator |
| Exhaustion | Positional therapy |
| Blocked Nose | Surgery |
| Sick | Allergy Relief |
⚙️ More
In the More menu, you will find:
Personal Info - View or update your profile information such as your photo, email, birthday, gender, height, and weight
Tutorial - Find in app iNAP guides and tutorials
Upload - Upload records to the cloud server. NOTE: This erases all records in the iNAP device.
About iNAP
Privacy Policy
Legal Disclaimer